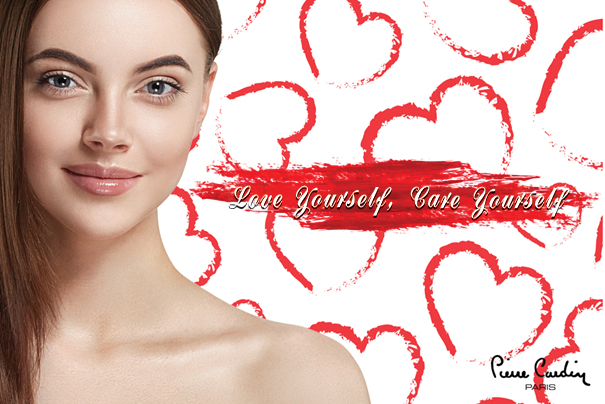 Love Yourself, Care Yourself
What we wear, how we smell, how we look, and the cleanliness of our body are important details which both shape our relationships with ourselves and others and influence our mental and physical health. All of these details combined are called self-care.
Personal care; stands for each and every cleaning situation on your body that you can think of. Personal care is very important for both women and men.
People who care about their personal care, stand out in the society.
The first thing comes to mind when mentioning personal care is cleanliness and this cleanliness includes every part of our body. If this needs a detailed explanation, presenting the cleanliness of our hair, eyelashes, eyebrows, finger nails, ears and nose, teeth and mouth, hands and feet is extremely important.
Love yourself, care yourself with Pierre Cardin Cosmeti & Personal Care products.
Special Care Should Not Be Neglected
For women, factors person applied in order to control her personal hygiene is extremely important.
Genital hygiene, is an important step to preserve women's and reproductive health. At the same time, it is essential in preventing feminine discomforts and gynecological diseases. If one does not take care in cleaning the genital region, it can lead up to both infections and fungal diseases. Genital region's hygiene requires specially produced cleaning products. Special products that prevent infection, fungal diseases and unwanted odors should be preferred for regular use. Products for genital region's cleaning should be used periodically.