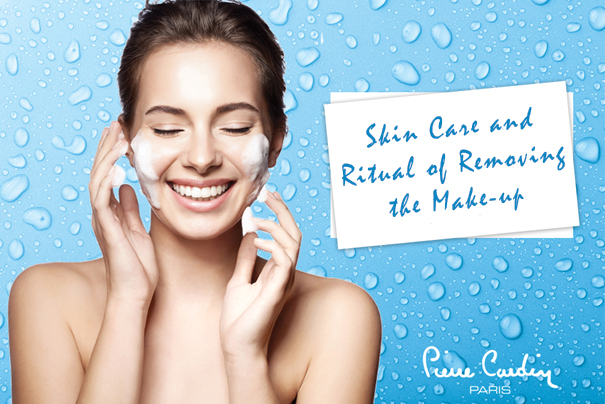 Skin Care and Ritual of Removing the Make-up
The golden rule of looking good is to have a healthy skin! A nourished skin is the key of looking self-confident and glowing.
The first condition of healthy and beautiful skin is eating healthy and cleaning. Eating habits of people differ from metabolism to metabolism. However, cleaning the skin is the same in everybody. Frequently changing the used towels and pillowcases prevents bacteria to accumulate thus, protecting the skin from external factors.
Additionally, routine skin care and daily removal of make-up are very important and one of the most critical subjects. Removal of make-up must be held at a high regard so that make-up, put on with a significant care and being the biggest enhancer of beauty, will not harm the skin. At the end of the day, make-up removal must be carefully handled by using correct cleaning products that do not harm the skin. Make-up that is not removed will seriously harm the skin. This is very wrong health-wise. Being full of make-up throughout the day, your skins needs to breathe and to be cleaned thoroughly.
People who do not put on excessive make-up should clean their skins even on the days they do not put on make-up at all. Pores could get clogged even on normal days due to dust and dirt. Therefore, regular cleaning of the skin and make-up removal will protect your skin and will provide a smoother skin in your older ages.
Adapting to the form of your skin, skin care products such as Pierre Cardin Cosmetic & Personal Care's cleaning gel, cleaning water, tonic, moisturizer will promote a glowing look by cleansing our skin and always making appear lively.
Explore our Pierre Cardin Cosmetic Skin Care products for your needs and requirements!